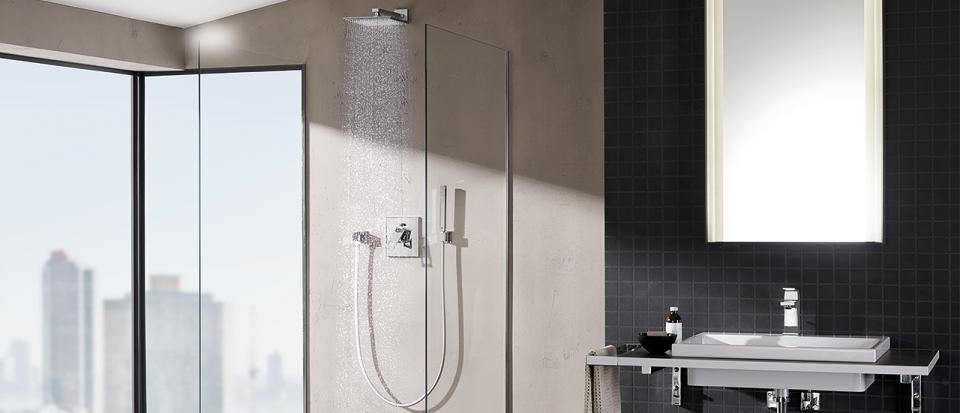 Luxurious Showers & Shower Systems
Geniet van een stijlvolle en veelzijdige douche
Most of us enjoy at least one shower every day – to wake up, wash, revitalise or simply unwind after a long day. Enjoy every one of these moments under the invigorating flow of a GROHE shower … "Made in Germany".
Good, Better, Best
Ga voor 100% GROHE Geniet Garantie onder de douche
Choose your favourite - or upgrade: We're sure you will find your favourite shower or shower system within GROHE's extensive range. start with good quality and comfort, and from there you can upgrade to a bigger shower head, an even more stylish design or a shower system that includes a GROHE CoolTouch® thermostat.
Use the shower classifications to quickly and clearly assess the level of comfort delivered by each category with the opportunity to always choose an even better shower solution. you can be sure enjoyment is 100% guaranteed.
High quality and comfort assured, the Go for the Good Head Showers and Shower Systems include GROHE's renowned technologies GROHE StarLight® and GROHE DreamSpray®. The Shower Systems have a GROHE TurboStat® thermostat or a GROHE SilkMove® one-hand mixer - for maximum enjoyment. Guaranteed.
As well as GROHE's baseline technologies, the Go for Better Shower Heads and Shower Systems have it all. With GROHE PureRain Spray and DropStop technology these showers prevent dripping after the valve is closed.
The ultimate in luxury, style and function, the Go for the Best range features XXL luxury metal shower heads with GROHE PureRain Spray and DropStop technology and is designed to maximise enjoyment and style. Shower Systems with GROHE CoolTouch® thermostat eliminate the risk of scalding from hot chrome surfaces.
GROHE Shower Systems
The all-in-one upgrade! Easy to install and to use
If you do a simple renovation of your bathroom, a shower system is an easy all-in-one upgrade option as it comprises a head & hand shower and a bath shower mix.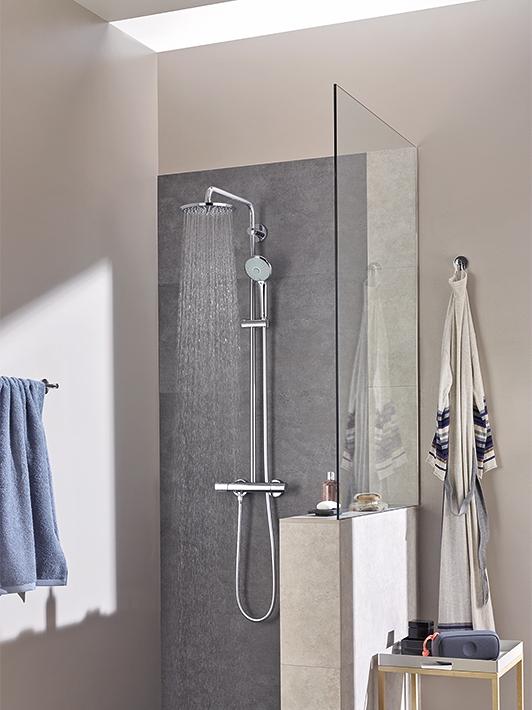 Thermostatic<br>Shower Systems
For the safest and most comfortable shower experience, powered by GROHE TurboStat®
Read more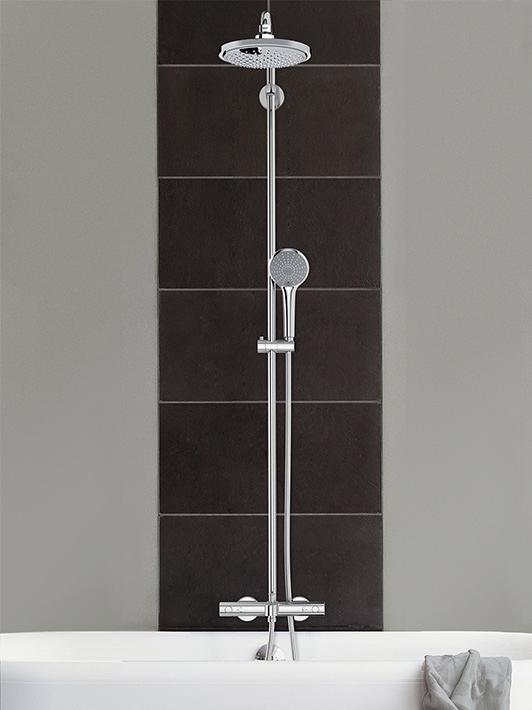 Thermostatic<br>Bath/Shower Systems
Safer and more comfortable bathing and showering, powered by GROHE TurboStat®
Read more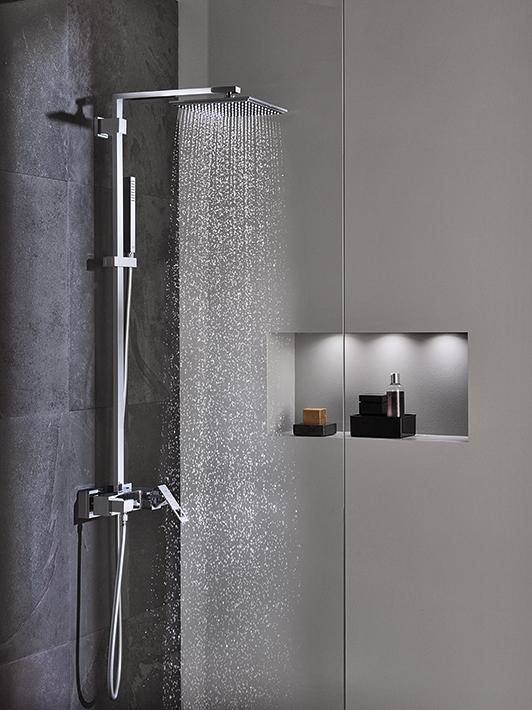 One-Hand Mixer<br>Shower Systems
Smooth and precise control with a single lever thanks to GROHE SilkMove®
Read more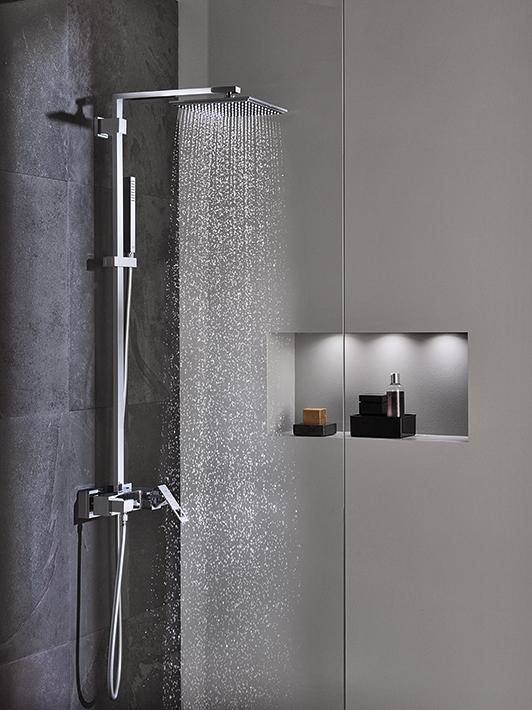 One-Hand Mixer<br>Bath/Shower Systems
Volume and temperature control with a single lever, powered by GROHE SilkMove®
Read more
GROHE Concealed Showers
Complete luxurious solution for full renovations
In those cases where you are doing a complete renovation, a lot of us choose the comfort and the minimalism of a concealed shower. The combination of a luxurious head shower withshower arm and concealed thermostatic or one-hand mixer valve delivers the ultimate experience you'll often find in an exclusive hotel bathroom.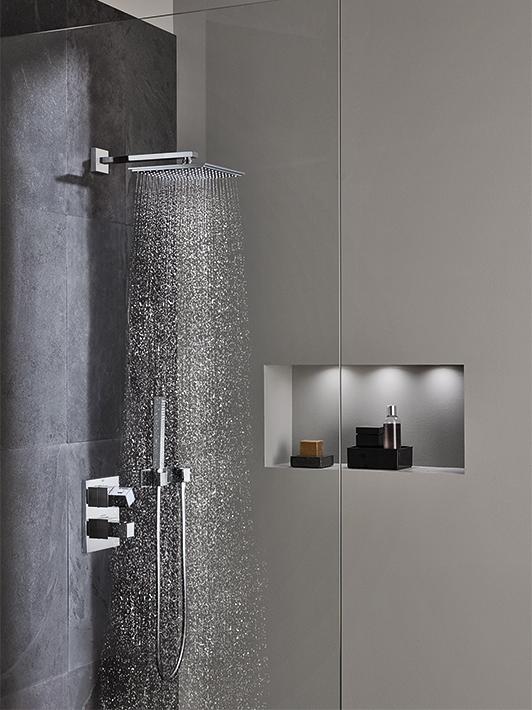 For the most refreshing and invigorating shower experience:
A concealed shower is probably the most minimalist shower you can imagine. with all technology hidden behind the wall, you can enjoy a cleaner looking shower.
The new GROHE concealed shower bundles make it easy: in just one box you will find all you need to create the ultimate shower experience. it includes the concealed valve, the trim, the head shower with shower arm and the hand shower with hose, wallholder and union.
Read more
GROHE Head Showers
All sizes and shapes: Easy to replace your existing head shower
You want to replace your current head shower – including a new shower arm? Why not opt for a bigger head shower that delivers a wider and therefore warmer and embracing shower with more enjoyment. The broad range of GROHE head showers – from 160 mm to XXL 400 mm and with different sprays and functions – always deliver maximum enjoyment.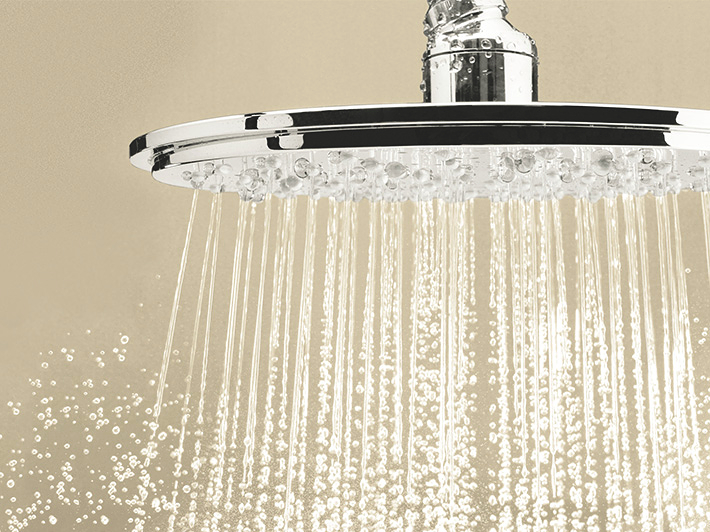 A luxurious head shower makes your day:
The ideal upgrade for an existing head shower is a GROHE head shower. GROHE head showers come in all designs & sizes and you can choose between wall or ceiling mounted head showers – always including the shower arm!
Read more
GROHE TECHNOLOGIES & FEATURES
GROHE shower systems are packed with innovative technologies and features. From SpeedClean to GROHE TurboStat® more relevant technologies ensure greater comfort and enjoyment.
New: GROHE's metal head showers have been upgraded with new GROHE PureRain spray to deliver larger water droplets, while integrated DropStop technology ensures that once the shower is swiched off, the shower head will not drip.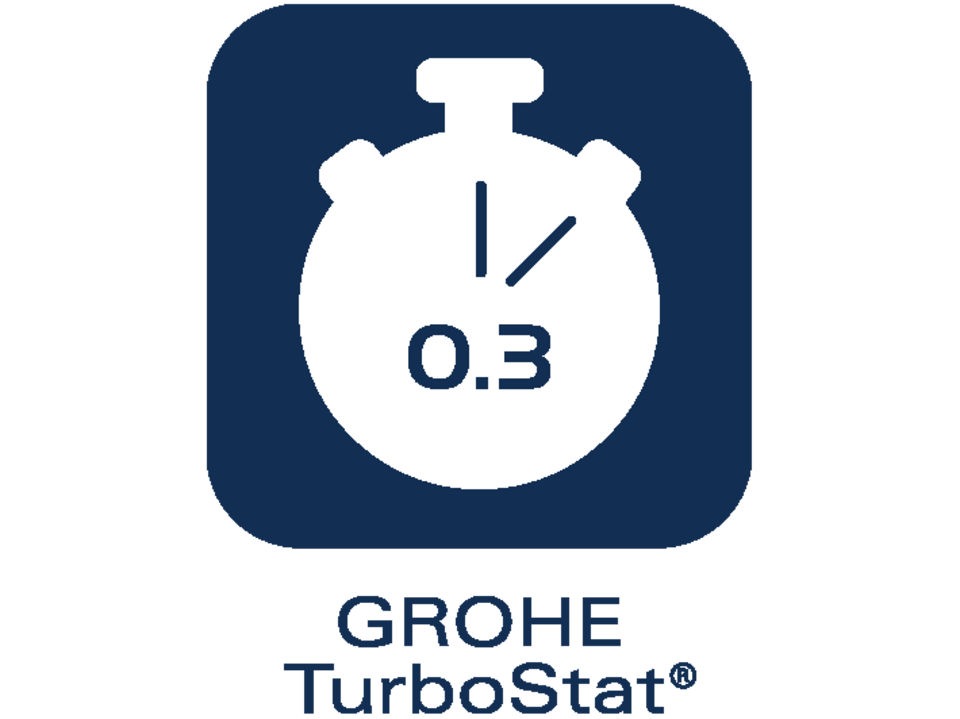 Always the right temperature. Reacts instantly to changes in water pressure.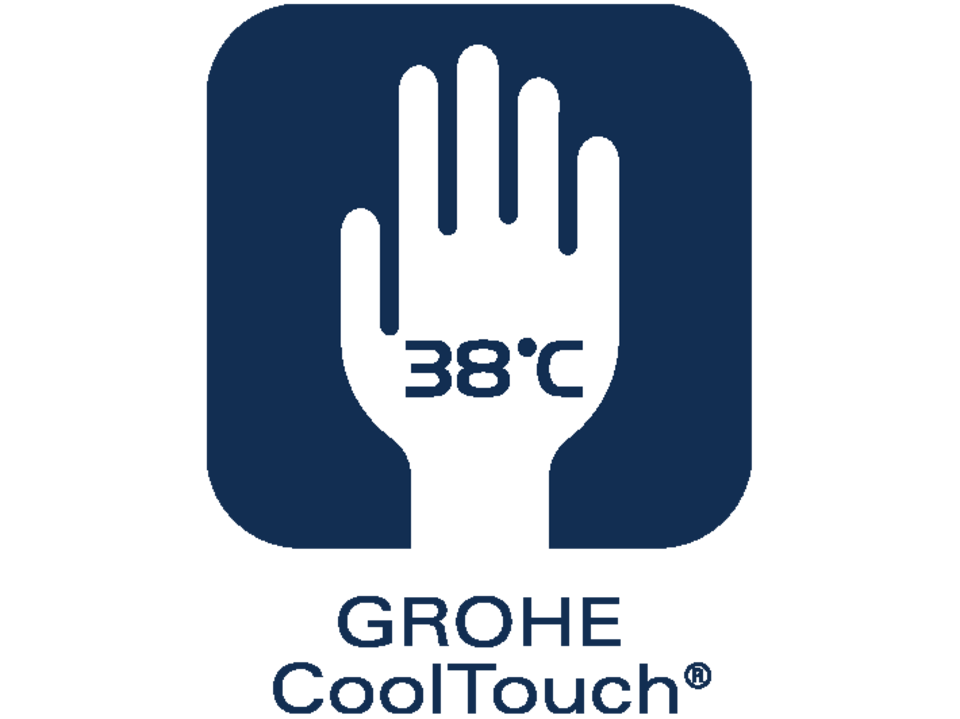 Eliminates the risk of scalding from a hot chrome surface.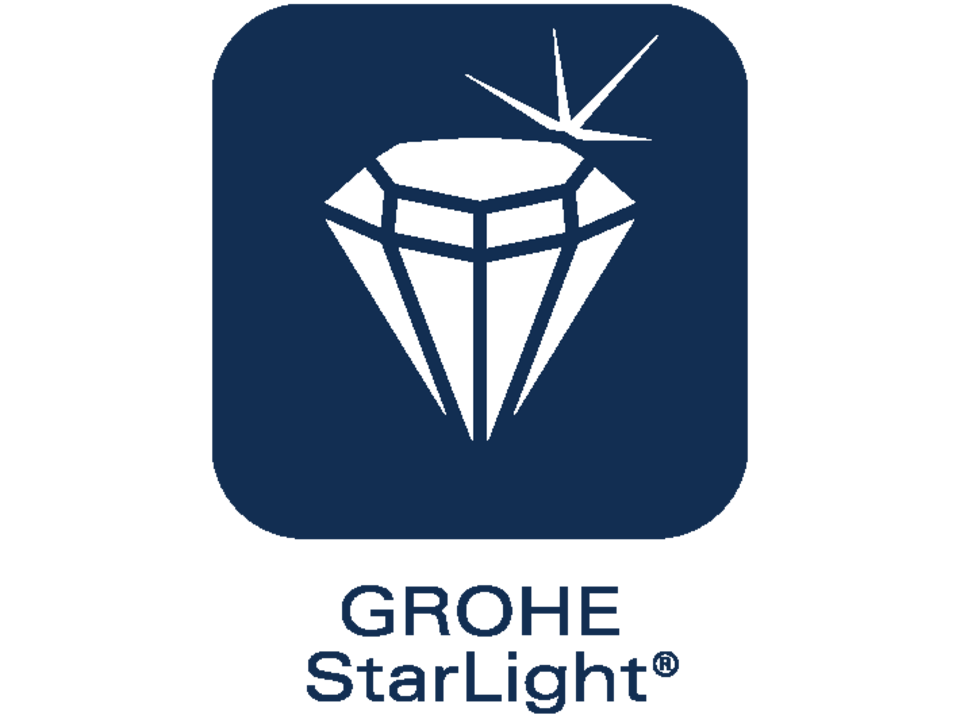 A radiant chrome finish that resists soiling and tarnishing for enduring pristine looks.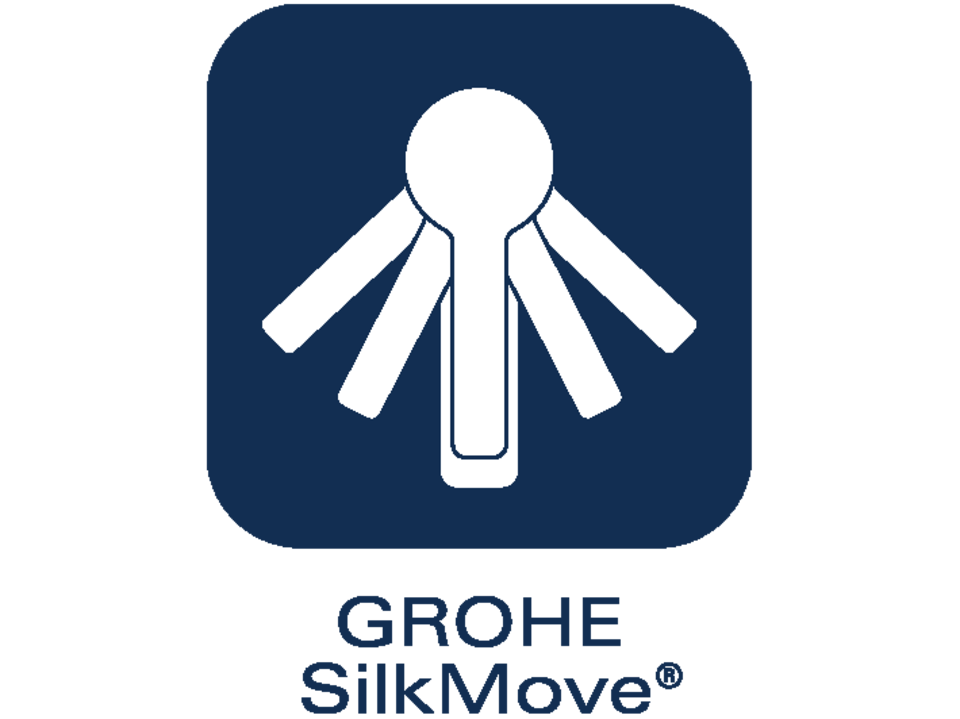 Smoothest handling for effortless precision and ultimate comfort.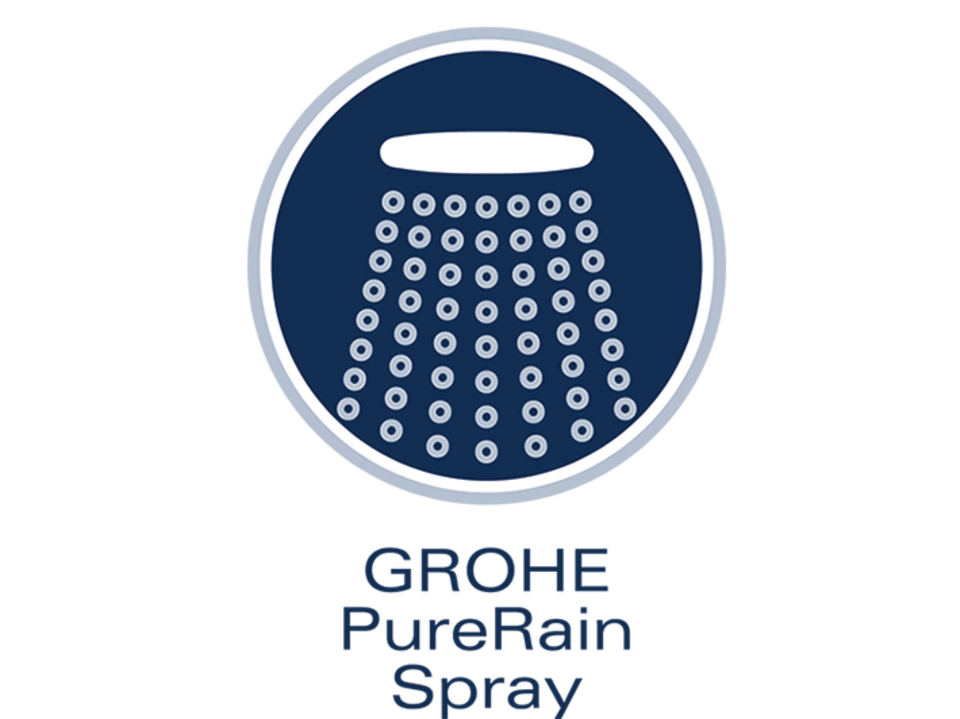 New: Improved Rain spray with larger and softer droplets for a more luxurious showering experience.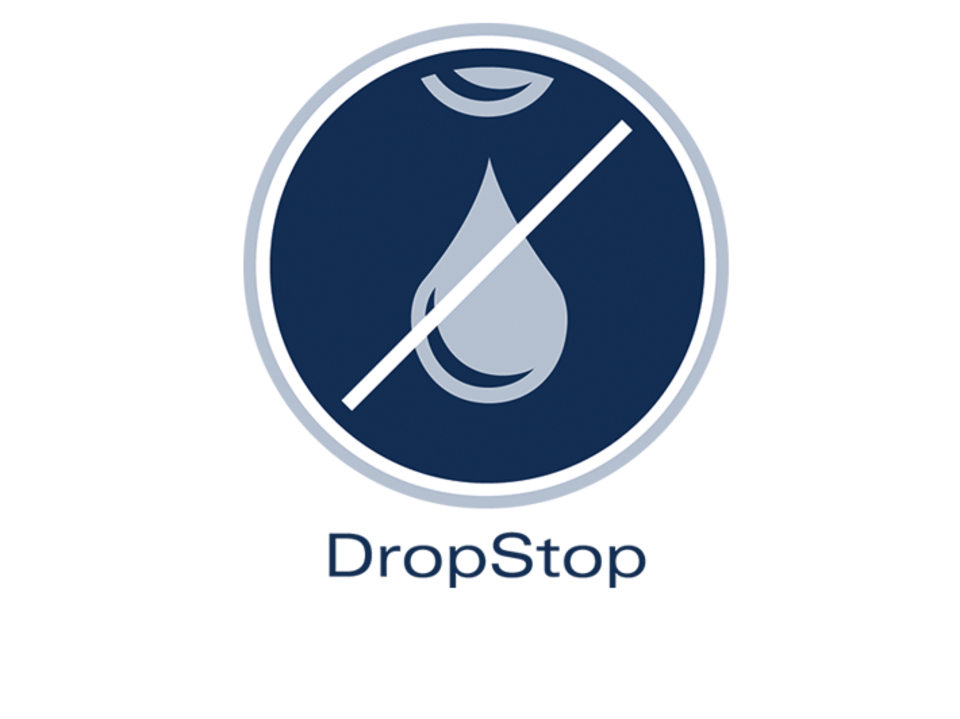 New: DropStop technology prevents dripping when the valve is closed and the shower head is horizontal.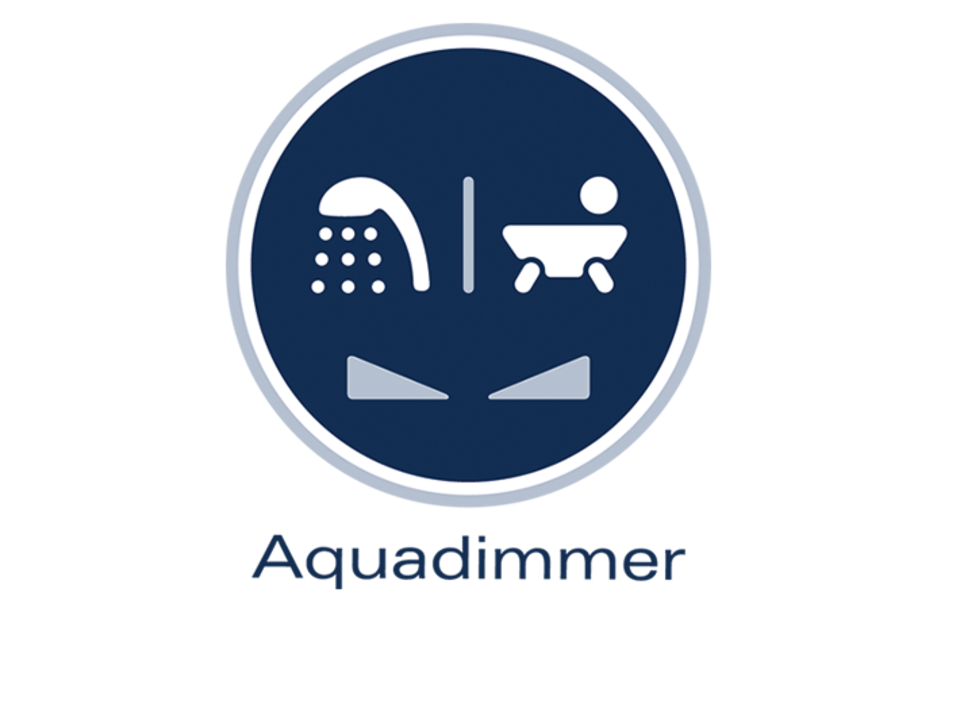 Diverter combined with
volume control.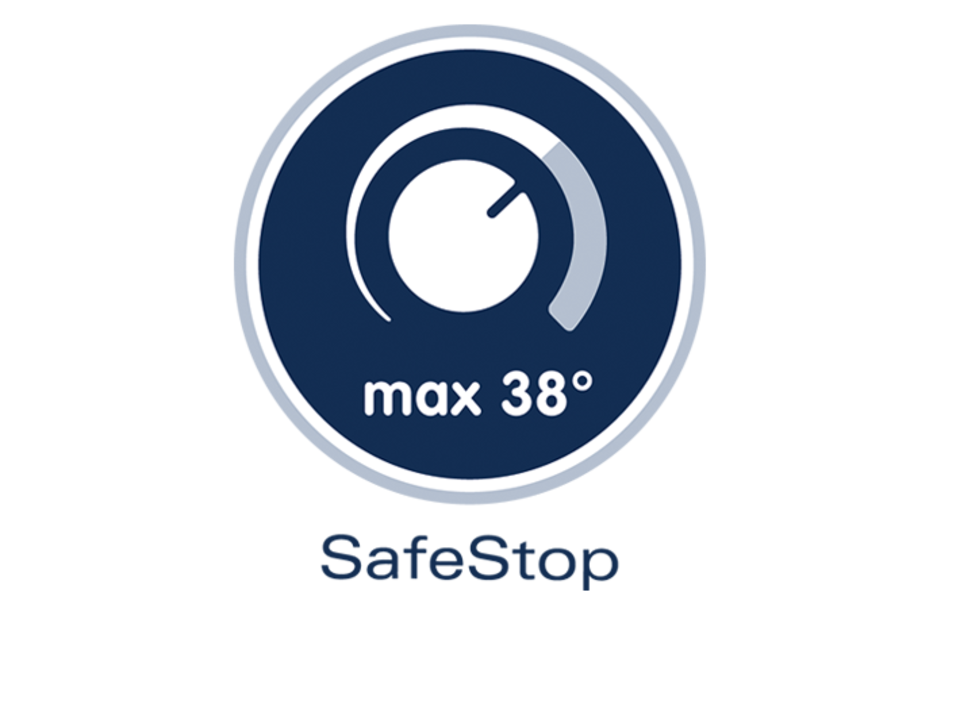 Safety lock protects against scalding.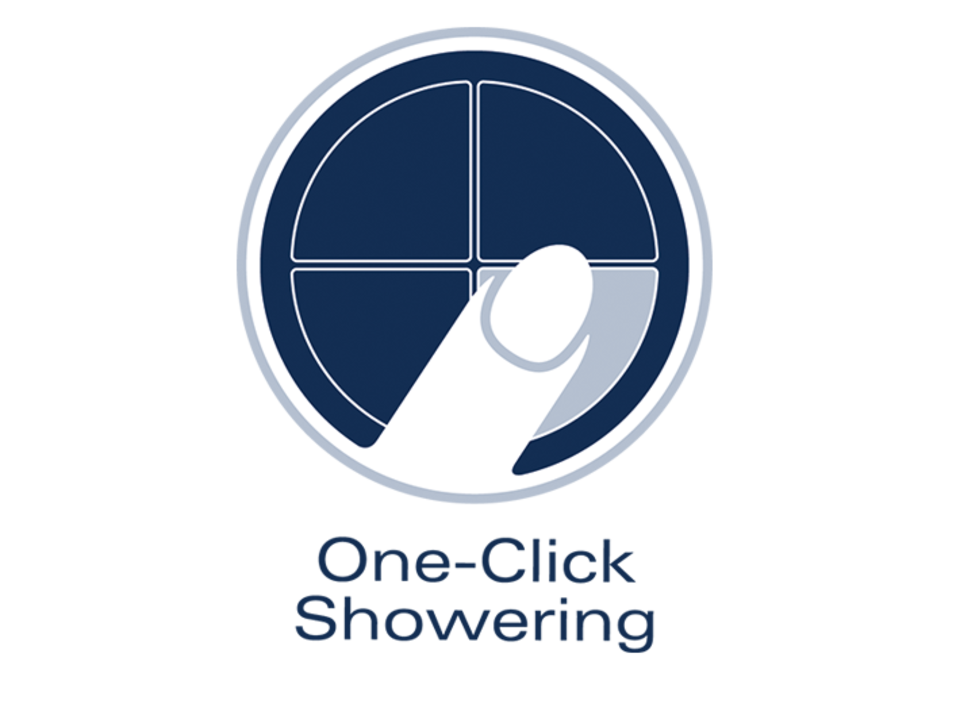 Direct access to different
sprays by pressing the
corresponding button.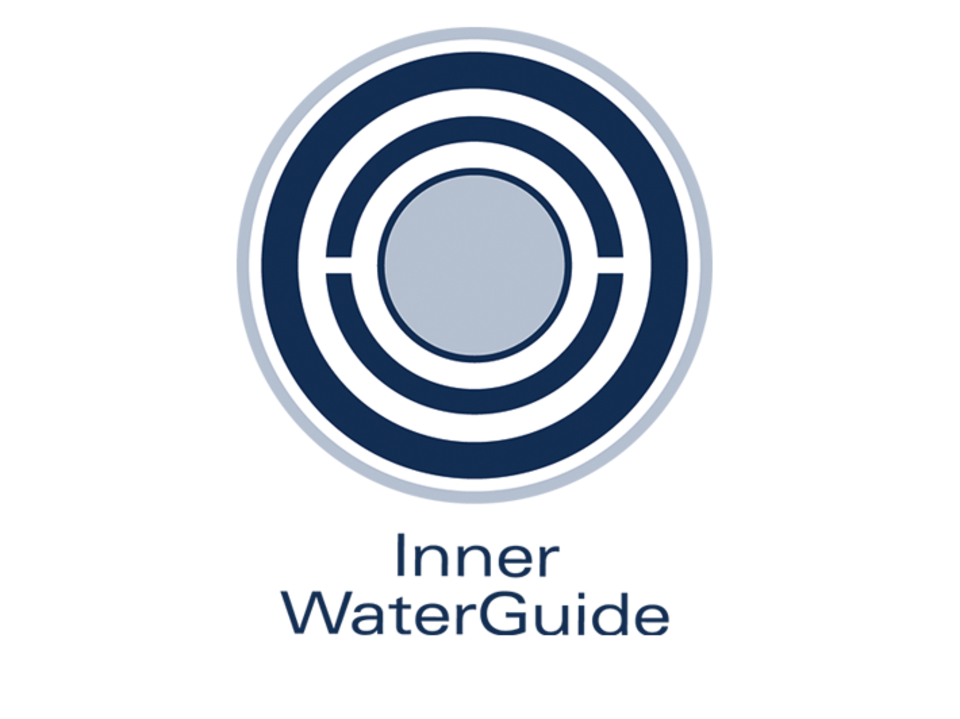 Inner water guide for a
longer life.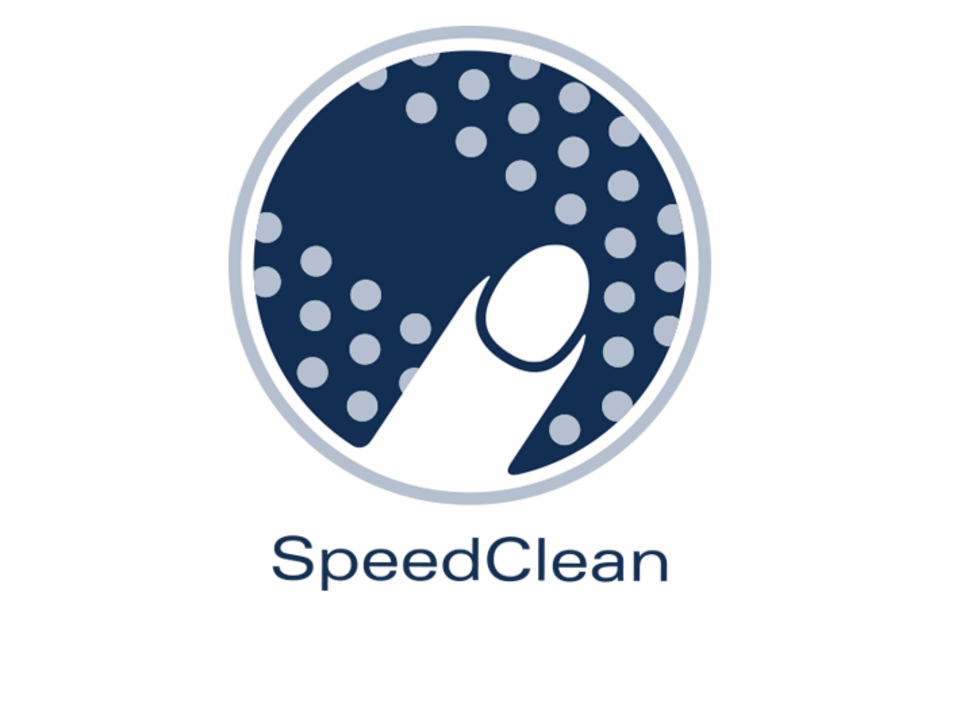 Remove lime scale with a
single wipe.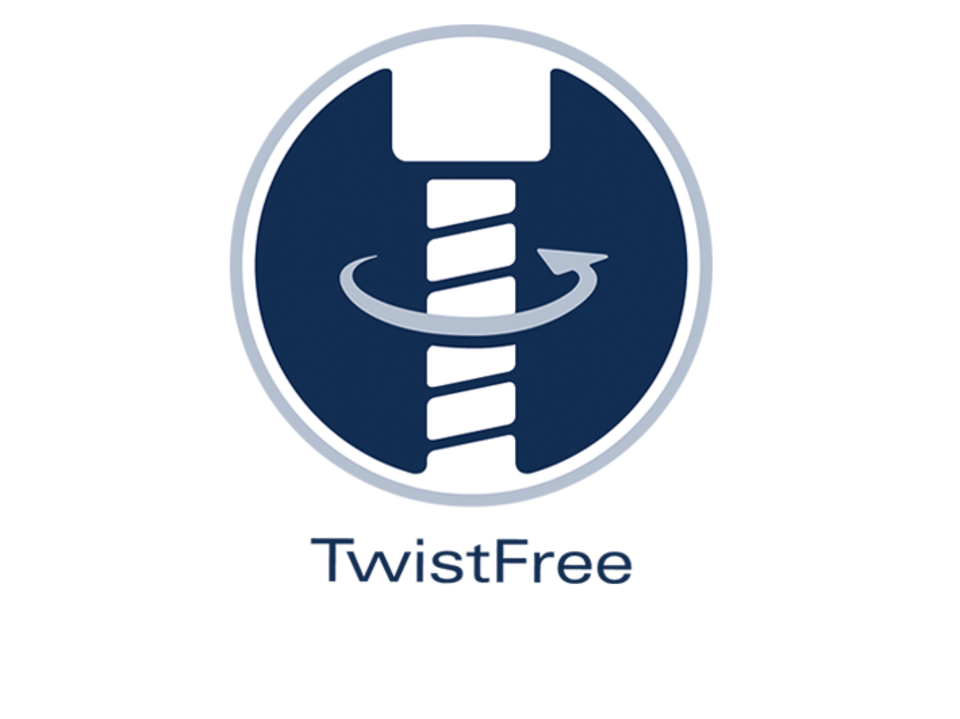 Prevents the shower hose
from twisting.