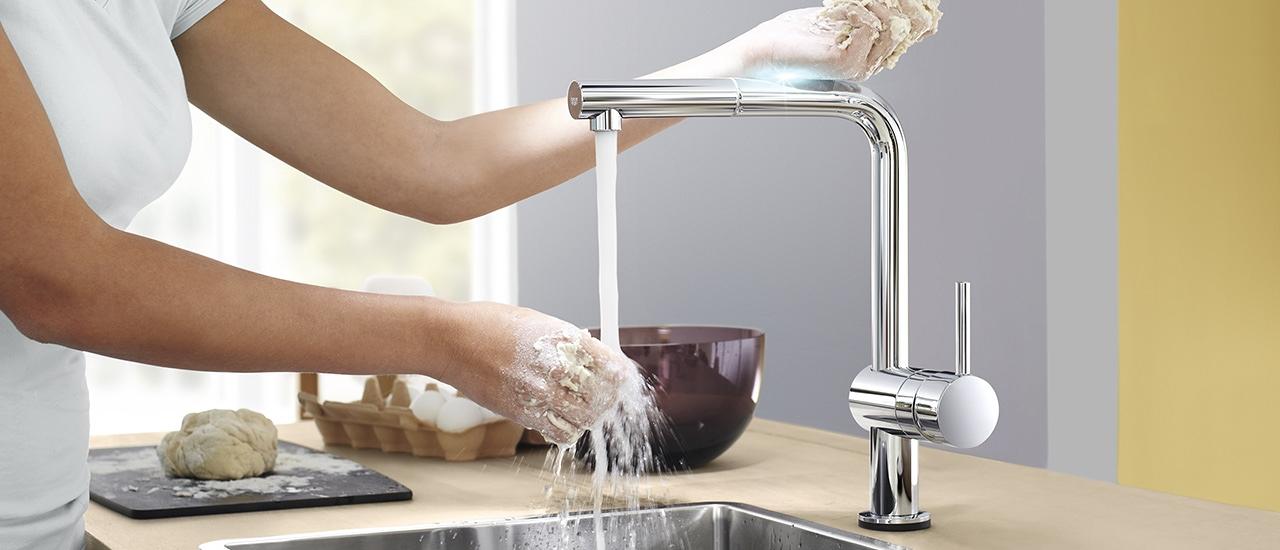 Minta Touch
Yêu từ cái chạm đầu tiên
Hiện đại và tối giản, những đường cong và thiết kế theo dạng vòm của dòng vòi GROHE Minta luôn hợp thời và chiếm vị trí quan trọng trong các gian bếp có thiết kế đương đại. Bây giờ bạn dễ dàng gia tăng sự tiện nghi và vệ sinh với tính năng Easy Touch. Hãy điều khiển dòng nước với sự chạm nhẹ của cánh tay với Minta Touch. Hãy chọn cho mình tính năng Chạm của vòi lanh hoặc nâng cấp lên với bộ trộn nhiệt độ Grohtherm Micro để tận hưởng dòng nước ấm mà không sợ bị phỏng.
Find Your Showroom
Experiencing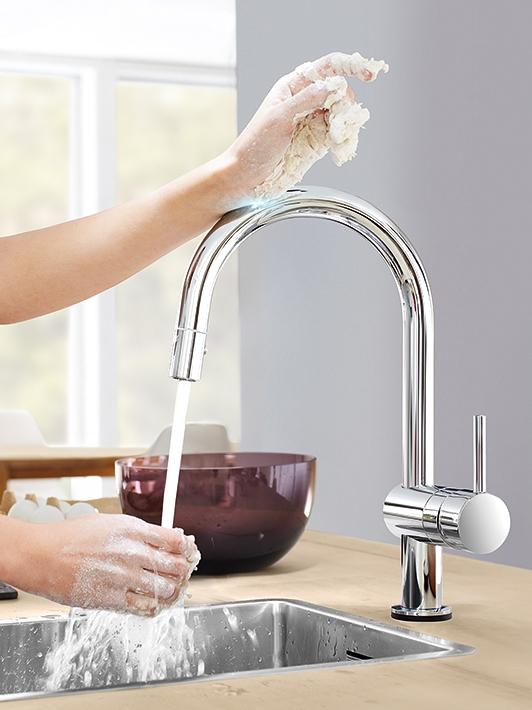 Clean and Hygienic
Your faucet stays clean when your hands are not:
Start the faucet with your forearm or wrist to avoid cross contamination and to keep your faucet clean.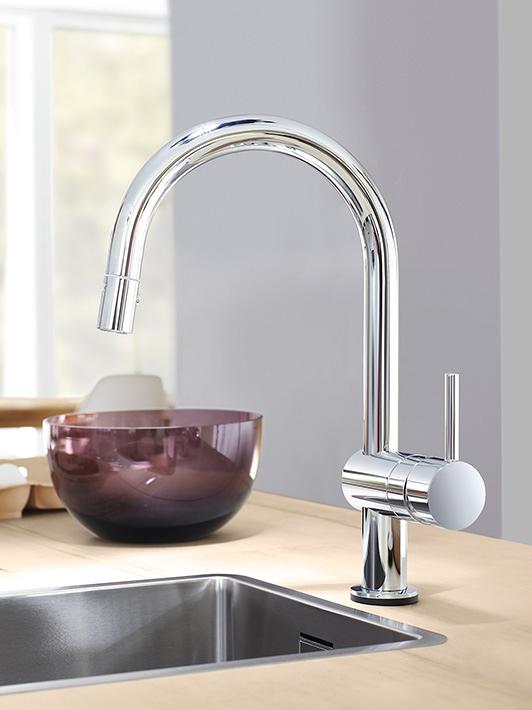 Fusion of Design and Technology
Invisible technology meets outstanding design.
Just touch the spout or body to turn the faucet ON or OFF.
If your hands are clean, simply hold it. You can adjust flow and the temperature with the lever. GROHE Minta Touch – a hybrid faucet that intelligently unites two operating functions.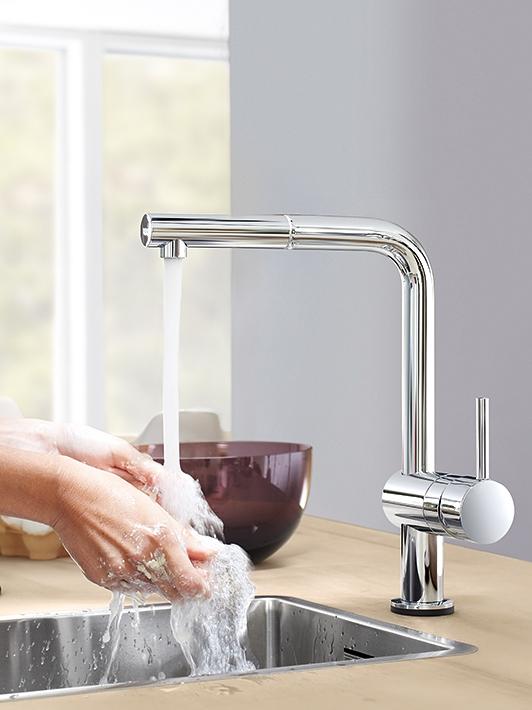 Modern, Timeless, Beautiful, Innovative
GROHE Minta, the top-seller in the kitchen fittings market, takes the next step on the innovation ladder.
Choose your mixer from the curved C-shape, the striking L-shaped swivel tubular spout and pull-out mousseur, or the moveable pull-out sprayhead.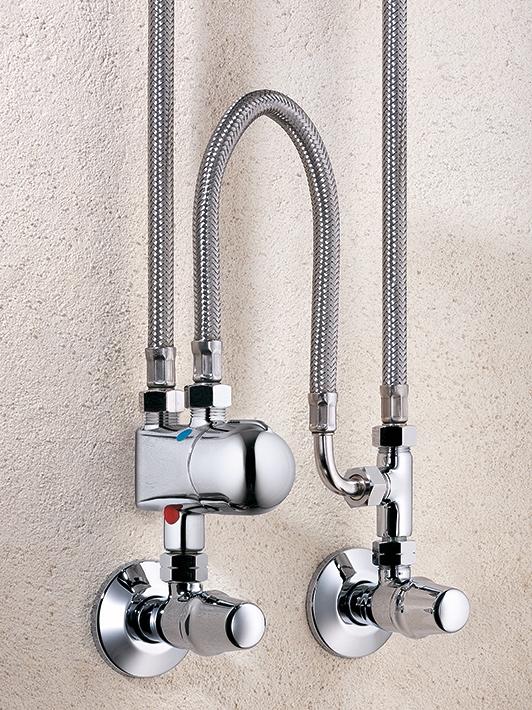 Safe for Children
The EasyTouch function is great for providing cold water. A simple upgrade that adds our thermostatic mixing valve, Grohtherm Micro, adjusts the water temperature with no risk of scalding.
Easy Installation
Installation is surprisingly easy. Just follow the easy steps shown in the installation video and the Minta Touch will be ready to use in no time.
Tipp: To view full screen mode, start the video and click on the button left of volume control.